Hey everyone, my name is Shmeeb and I've just been officially brought onto the team! I will be working alongside _Who and Echo to improve various aspects of PokeBrawl in order to provide an even better server experience to you all. I've been good friends with _Who for about 7 (!) years now and have seen this server grow from the very beginning and I'm excited to take it to new levels. I hope you all enjoy this first update, there will be more to come soon!
Drop Crates
Hunt for "Drop Crates" of varying tiers, spawned randomly throughout the day at a random location. These ultra-rare crates offer a wide variety of exclusive high-tier items, available only through Drop Crates. Happy hunting!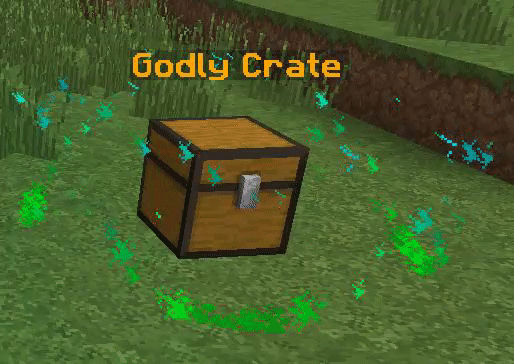 Note for donors: In order to make this fair, walking & flying /speed must be set to default values at the latest 20 seconds after a Drop Crate has been spawned in order to be eligible to claim it
New Gyms system
In an effort to increase the activity of our player gyms we have introduced an entirely new system that will hopefully incentivize activity for both gym leaders and challengers alike. View all gyms with /gyms, battle a specific gym with /battle <gym>, and view your earned badges with /badges. Additionally Gym Leaders may now claim a reward every certain amount of battles completed via /gymleaderrewards, and gym challengers may also claim a reward every 2 badges earned via /gymrewards. Since this is a brand new system we will need all current Gym Leaders to submit another application (you can reuse your old one), but please review our updated Gym Leader rules before doing so.
Pokedex rewards
Claim awesome rewards for every 10% you complete in your Pokedex in /dex
Nickname Manager
Use 'Nickname Tokens' to change your nickname, available in the donor store. Additionally access to the /nick command has been revoked; we feel restricting nicknames will make the chat look more presentable and less cluttered. Check out /nick for detailed info.
(Elites+ may do /kit nick to claim two free Nickname Tokens)
Rewards
Wanting to earn some nice rewards and help the server out at the same time? Check out our brand new rewards page for more info.
Misc changes
Improved detail shown when hovering over a username

Pokebuilder shiny & IV prices increased

Brand new set of Trivia questions

PokeParticles fixed

Shiny Crate added
Lastly, there may be a few bugs that arise from all of these changes. If you notice anything that isn't as it should be then please alert a member of staff or myself on Discord.
Thank you all, and have fun!
- PB Staff